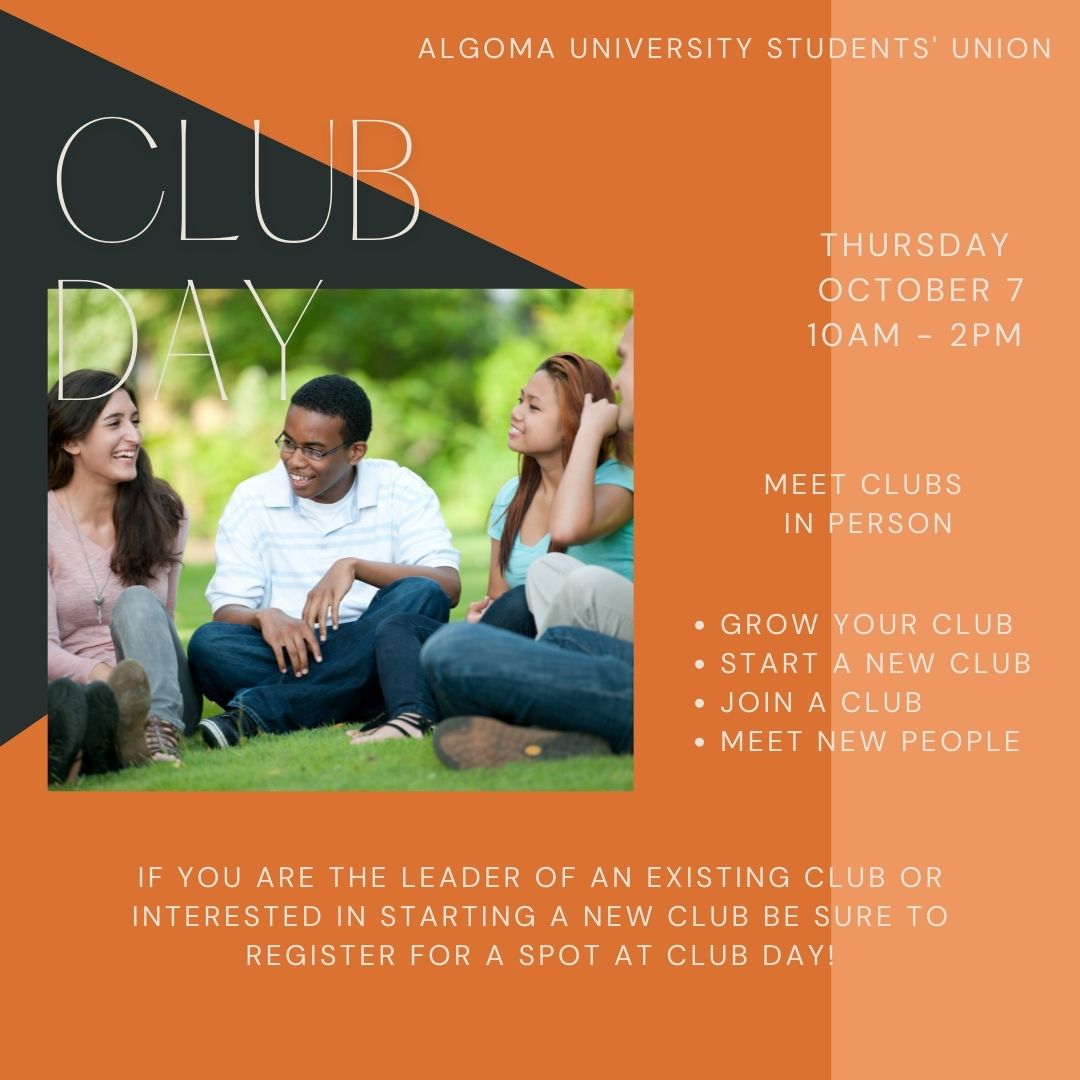 Club Day (In-Person)
Student Run Clubs are a fantastic way to get involved in student life, learn new skills, gain valuable job experience and co-curricular credit while being a student here at AlgomaU. Join us for this in-person event to Meet club members and learn about their clubs and initiatives and see which student group is the right fit for you.
Club Day will be taking place on October 7th from 10am-2pm
SSM: Speakeasy
Brampton: B-201/202
We will also be hosting a virtual session for those who cannot attend in person so please stay tuned for more details on when that will take place.