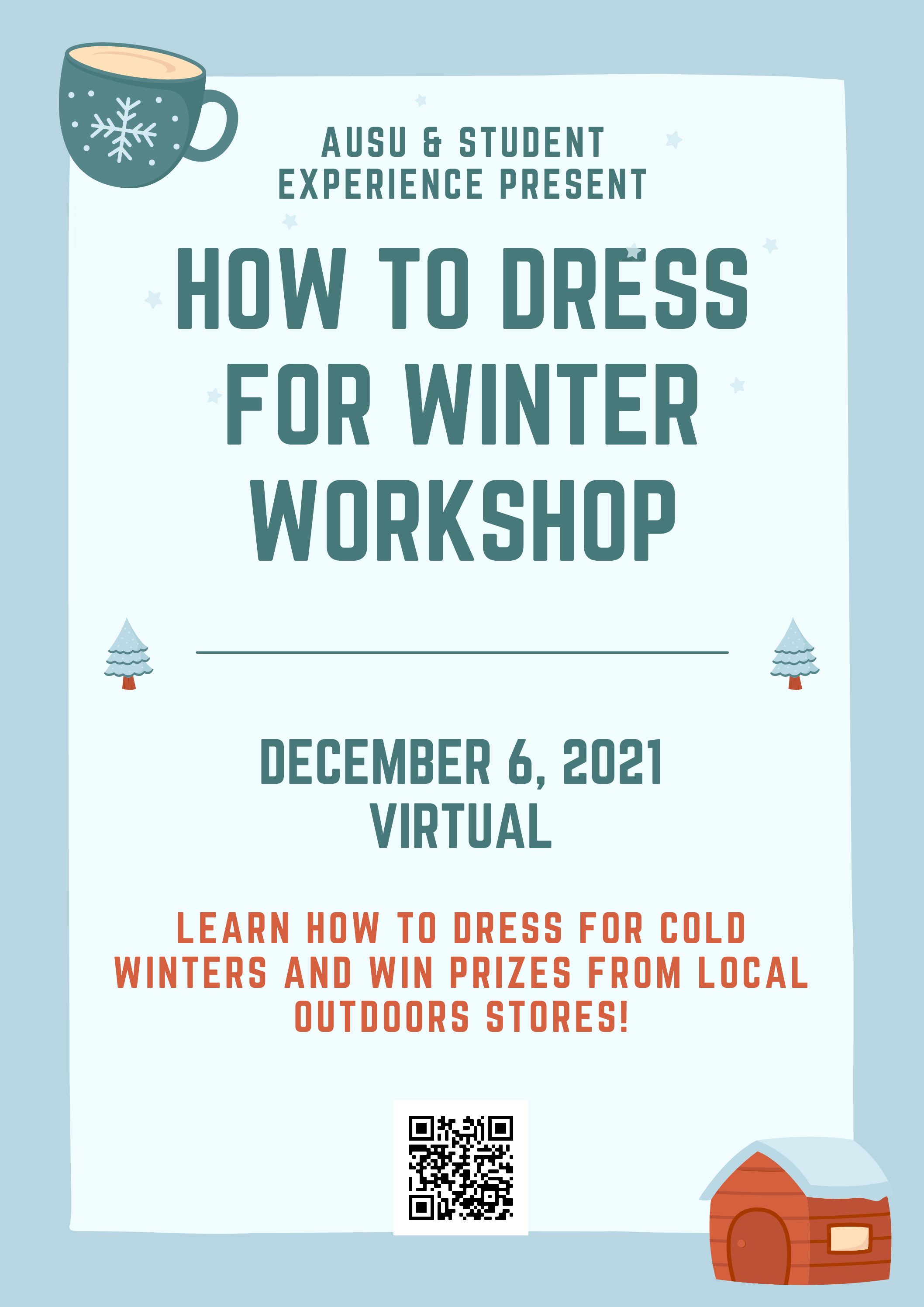 How to Dress for Winter Workshop
Description:Is this your first winter in Ontario? Are you excited for the cold weather, but don't know how to prepare? Look no further!
AUSU and Student Experience is back with another "How to Dress for Winter Workshop", complete with tutorials on how to dress properly for the Ontario cold, games to test your newly developed knowledge and skills, and of course, prizes!
Join us virtually on December 6th at 1 PM to prepare yourself for the snow, learn where and how to access winter gear, and win great prizes to local outdoors stores.
All campuses are welcome and encouraged to attend!
Register at https://forms.gle/f5mx7AQ8nhmHELDs6.